Security Technology Enabling Platform (STEP)

WHAT IS STEP?
OSP is pleased to introduce STEP - Security Technology Enabling Platform which aims to provide Security Agencies an integrated approach to deliver Outcome-Based Solutions to meet the requirements of their buyers.
STEP is an Integrated Security Technology Solution developed by a consortium of 2 companies: OneStop Security Platform Pte Ltd (OSP) and CHH Construction System Pte Ltd.
Together, STEP provides a integrated suite of security consultancy expertise, supply and installation of security technology system hardware and software; and training and coordination services.
HOW STEP WORKS?
Depending on the buyer's requirements, STEP will provide Security Agencies the expertise to conduct initial reviews, security audits, doing up of agreements on COA, implementation, training, commissioning and testing, upgrade and maintenance of the technology equipment.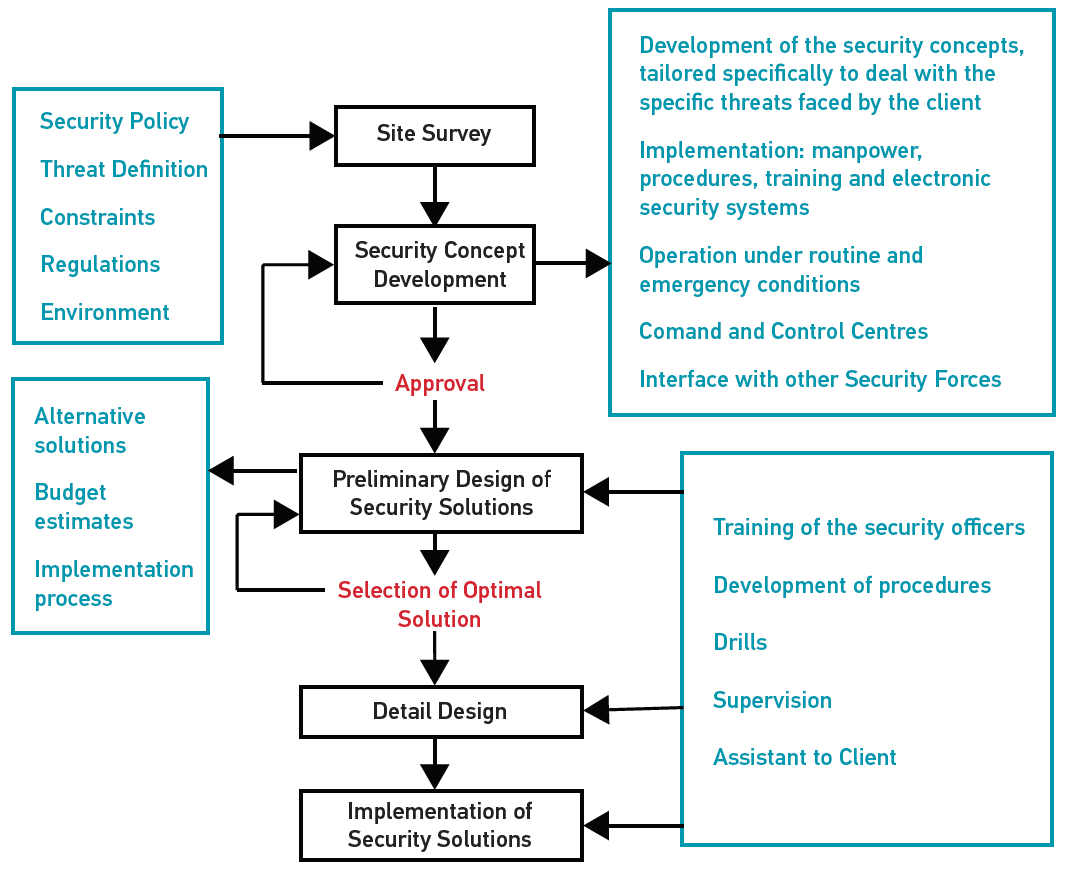 KEY BENEFITS OF STEP
All-in-One, Outcome-Based Solutions
Using STEP's integrated approach, Security Agencies can leverage on our collective expertise to offer buyers the necessary security technology and solutions if they presently do not have their own systems. This will enable them to deliver outcome-based solutions instead of relying on traditional manpower-based requirements. This helps in reducing over-reliance on manpower, at the same time without compromisng on quality of security standards.
Higher Level and Well Integrated Security Technology
STEP provides security agencies greater access to higher level and well integrated security system, solutions and services to offer to their security service buyers. Technology hardware and software will also be integrated with the necessary consultancy, training and co-ordination expertise to make the solutions delivered more effective and efficient.
Better Cost-Management Approach
With STEP, Security Agencies can incorporate technology systems into the manpower contracts as an integrated solution to their buyers. Security Agencies will be able to offer buyers a better cost-management monthly payment mode over the contract period, instead of project-based basis which traditionally involves large upfront deposits and subsequent progress payments.
STEP's RANGE OF SECURITY SOLUTIONS
STEP provides Security Agencies an integrated security solution which can be tailored to their buyer's requirements.
Our list of integrated solutions include:
Security Consultancy Services
Security Audit and Risk assessment
Security (master) design & planning
Technology Integration - Detailed Technical Design & Technical Specification
Physical security policy & operating procedures: development & review
Project management and supervision
Security Technology Solutions
Advanced Video Analytics
Physical Security Information Management (PSIM)
Wireless Intrusion Systems
Virtual Patrolling
2D / 3D Mapping & Face Recoginition
Visitor Management System
Vehicle Registration System
Training & Coordinating Expertise
Co-ordination and Communication
Training Programs to develop Digital Competencies
CONTACT US
For more information about STEP, please contact:
Randy Chua (65) 9756 8566 | randy@osp.sg
Bruno (65) 9678 7762 | bruno.ang@osp.sg
OneStop Security Platform Pte Ltd (OSP)
200 Jalan Sultan #03-25 Textile Centre, Singapore 199018 Find us on Google Maps